UFOs caught on Google Maps? No.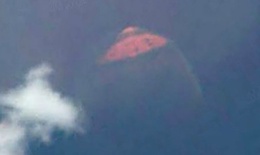 The false image that distracted a nation.
The UFO non-news of the week is of alleged UFO images turning up on Google Maps.
Actually, they are light reflections on the lenses of mapping cameras mounted on Google vehicles that take pictures of roads across the United States and the world.
The story first broke out of Jacksonville, Texas, (read more) of a google map photo with what appears to be an image of a UFO.
Despite being an obvious looking lens reflection, the story became fodder for mainstream media. Even some websites that cover UFO sightings bought off on the image and played it to the hilt. One site even "confirmed" that the object was similar to "Nazi UFO" technology.
Here is a similar lens flare image that was captured by a Google Maps camera.  When you see the entire image, it becomes clear that it is nothing special.
As they say, there's nothing to see here, folks.  Time to move along.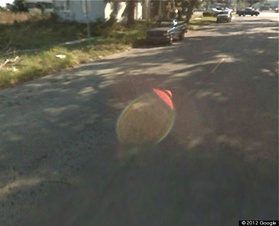 Google Maps lens flare- not a UFO