UFO sightings In Notts sky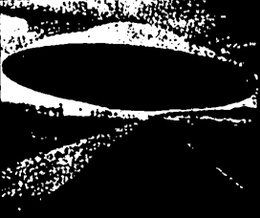 The Ministry of Defence has given a rare glimpse into Notts' own X-files on UFO sightings in the county.
Details revealed under the Freedom of information Act show the MoD has recorded ten UFO sightings in Notts since 1999.
The most recent, in 2005, featured "two extremely bright, round lights with a "lozenge-shaped" object nearby.
The spotter reported the objects having "the speed of an arrow".
Other sightings logged by the MoD include one in Nottingham in 2002 which recorded eight objects which "joined into a circle then separated."