UFO Congress convenes this week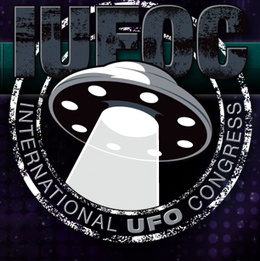 International UFO Congress to be held this week.
The 2012 UFO Congress gets underway this week in Arizona.
UFOGRID will be covering the event from Fountain Hills, and bringing you updates and breaking news.
Over 20 speakers from around the world will be presenting their latest findings about UFOs and related topics.
Speaking publicly for the first time in the United States, is Chilean Air Force General (Ret.) Ricardo Bermúdez.  He has served as Director of the Committee of Studies of Anomalous Aerial Phenomenon (CEFAA), the Chilean government's official organization for the study of unknown aerial phenomena.   
Other highlights include Travis Walton, who will be speaking with two of his fellow witnesses to his 1975 UFO encounter and abduction that was the subject of the motion picture, "Fire in the Sky."
MUFON Director, Clifford Clift, will disclose UFO cases for the first time from the archives of MUFON.
Italy's leading UFO scholar, Roberto Pinotti will discuss his work with the Italian Air Force, the Vatican and other Euro powers, and their research and policies about UFOs.
UFOGRID will be interviewing the speakers and presenting their research on this website.
Coverage of the International UFO Congress 2012 begins Friday on UFOGRID.