More UFOs reported in US during May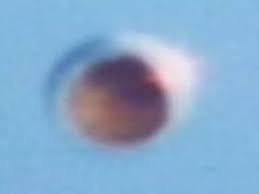 Sphere shape UFOs were most reported in May. File photo.
Sphere shape UFOs were the most reported type of unknown craft over the United States in the month of May, with 187 sighting accounts submitted to the Mutual UFO Network (MUFON).
Sightings of spheres have steadily increased over the past three months, which could be attributed to that fact that more people are spending time outside as the weather warms for spring.
In general UFO type sightings, California was the leading UFO reporting state, with 67 accounts in May. And that statistic likely reflects the high population density in California, where more eyes are looking up.
The majority of UFO reports of all types came from other high population states including Texas, Florida, New York, Ohio and Pennsylvania.
Other commonly reported UFO shapes include 117 Circle shaped craft, 92 triangle craft, 90 star-like shapes, 72 accounts of fireballs, 22 Boomerang shape objects, 59 ovals and 34 cylinder shape UFOs.
100 witness reports claimed to have observed UFOs within 100 feet and there were 19 accounts of "landings, hovering or takeoffs."
One entity sighting was reported to MUFON in May.
Many of the reports can usually be explained after an investigation, but these statistics offer a glimpse of high strangeness in the US skies during May 2013.