Daytime UFO sighting over Appalachia may be explained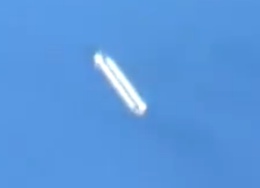 Still image from video of UFO by Allen Epling.
A daylight sighting of a UFO reported last week over Kentucky and West Virginia that was observed for two hours by hundreds of witnesses may have been identified.
The UK Mail today published a story suggesting that the UFO was an inexpensive, readily available "solar ship" toy balloon that inflates with heat from the sun.
The sighting sparked an internet sensation when amateur astronomer Allen Epling, of Virgie, KY, posted a video of the object on YouTube.
Epling and his family were entertaining friends when a guest first spotted the object floating high above them. Epling shot the video through his telescope.
His description of the UFO's flight behavior does not contradict the properties of balloon flight.
While an exact image of a solar balloon that matches the object Epling recorded has yet to surface, it is possible that this UFO is now identified.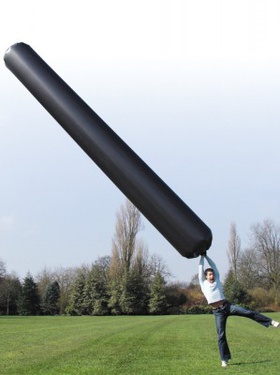 Toy balloon that inflates with sun's heat.
About 95% of unidentified flying object  (UFO) sightings are eventually identified, but often not until after a witness encounter.