The Overview Effect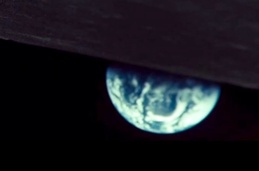 1968's Apollo 8 moon shot was the first manned mission to leave earth orbit. Their images of the "whole earth" gave birth to the environmental movement.
Author Frank White's groundbreaking book, THE OVERVIEW EFFECT explores the effect of space travel on the human condition, and how seeing earth from space for the first time fundamentally shifted our self awareness.
Overview is a short film based on White's book, and applies the effect to raise awareness of life's future on earth in the face of man's unprecedented environmental footprint.
Several astronauts returned home struck by human impact on earth as seen from space, and how at times it disturbingly appeared as a growing cancer on the planet's surface. Over a span of multiple missions, veteran astronauts noticed the physical expansion of cities and industry during their short decade of space travel.
On a more hopeful note, astronauts who have observed Earth from space describe how the 'overview effect' transformed their view of the planet as our shared home, without boundaries between nations or species.
Featuring interviews with astronauts, Overview explores the significance of this understanding for humanity, in light of environmental challenges facing us on earth.
Click here to view this very interesting and beautiful movie.