Navy drone mistaken for UFO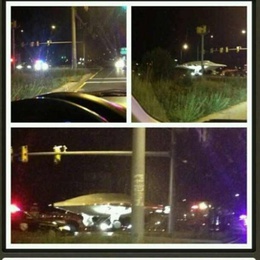 The transported drone stirred fears of the unknown. Image posted to Twitter.
An experimental drone aircraft caused alarm in the Washington D.C. area this week when witnesses thought it was a UFO.
And it wasn't even flying.  
The Northrop Grumman X-47B experimental drone, built for the U.S. Navy, was being transported across the country to Maryland by a big rig, after the craft completed test flights in California.
Witnesses posted images if the drone strapped to the truck, concerned that it was a captured UFO.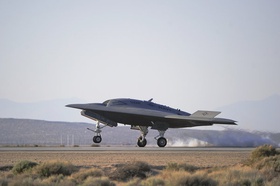 The pilotless, computer controlled X-47B drone is designed to land on aircraft carriers.
An increase in UFO sighting reports may occur in the near future as domestic law enforcement surveillance drones are launched to spy on U.S. citizens.